Give your crew the great look and the soft feel that screenprinting offers. This versatile ink-based process lets you display your message and design in rich, sharp detail. Plus, screenprinting is an efficient and affordable way to outfit a large number of people.
For more details on screenprinting options and pricing, please scroll down below. If you still have questions, then email us or call us at 1-800-566-4298.
What You Need to Know About Screenprinting
We have a minimum 24 piece order per similar color block (e.g. light versus dark colored shirts).
Extra charges apply per each additional color.
There is a setup fee of $25 for each job, and each placement including each side printed (ex: front would be one setup fee, and the back would be a second setup fee).
A high resolution vector file is necessary for Screenprinting.
For specific color request, there maybe additional charge.
Please provide us with your daytime phone # so that we can contact you for any additional information.
After the final approval of art work and payment has been received, please allow an additional two weeks for orders with Screenprinting.
All Screenprinted items are not returnable
Have Customization Questions?
Basic Options & Pricing
Price Per Shirt for Light/Neutral T-Shirts






Price Per Shirt for Dark T-Shirts





Price Per Shirt for Light/Neutral T-Shirts

Quantity

1 Color

2 Colors

3 Colors

4 Colors

5 Colors

6 Colors

12-49

$2.95

$3.97

$5.05

$5.90

$7.06

50-99

$2.95

$3.97

$5.05

$5.90

$7.06

100-149

$2.17

$2.86

$3.67

$4.35

$5.37

150-199

$1.76

$2.31

$2.98

$3.61

$4.42

200-399

$1.35

$1.82

$2.41

$2.91

$3.68

400-600

$0.85

$1.13

$1.66

$2.22

$2.84
Additional Charges:

In order to provide the best service for the best price, we charge the following standard service fees for Screen Printed Items:

Artwork: $50.00 per hour
Set Up Charge (Quantities 12-49) : $50.00 per set up
Set Up Charge (Quantity of 50+) : $25.00 per set up
Screen Wash: $5.00 Each
Sales Tax: 6%

Other Charges may apply in the following cases:

2XL add $2.00 per garment
3XL add $3.00 per garment
4XL add $4.00 per garment
Add $2.00 per garment for complex print location (ex. Sleeves)
01
Choose a Placement on a Shirt or Jacket
Choose Front, Back or Both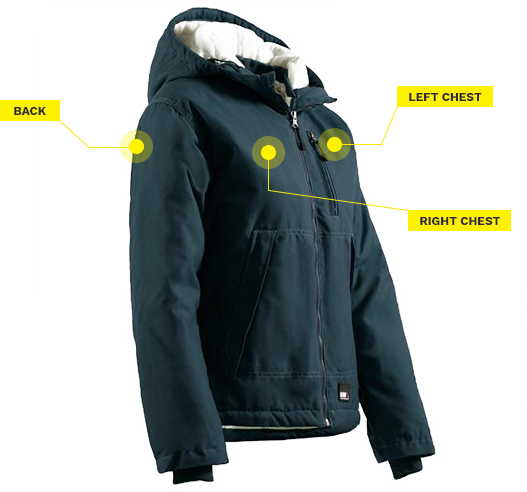 02
Choose a Font & Color Option
We will size the font for your custom art work to fit screenprinting area.
If you want to screenprint with a text message choose from fonts below.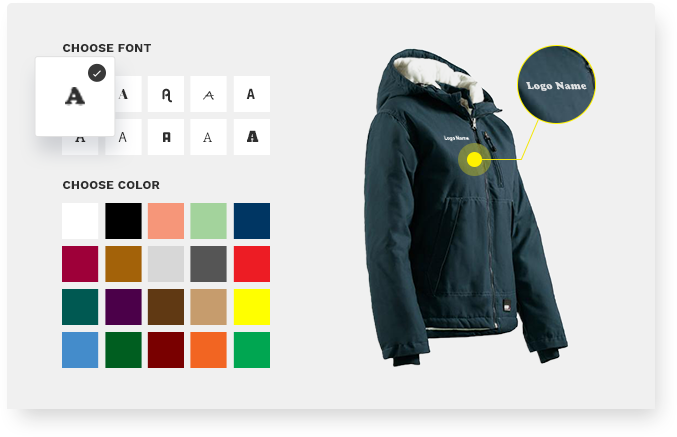 For your text messages choose from 10 colors.
We will do our best to match the colors to submitted custom art work.
Submitted Pantone color matching will not be 100%.
For specific color request, there maybe additional charge