Heatpress is a great option when you only need to customize a few items as it has a low minimum. Heatpress can be applied to a variety of fabrics including hi-vis apparel. Plus, you can identify yourself with just text or your business logo along with your choice of sizes.
For more details on heatpress options and pricing, please scroll down below. If you still have questions, then email us or call us at 1-800-566-4298.
What You Need to Know About Screenprinting
For each job and placement there is a setup fee of

$25

.
A high resolution vector, JPEG, PDF files are necessary for custom heatpress.
Please provide us with your daytime phone # so that we can contact you for any additional information.
For specific color request, there may be an additional charge.
After the final approval of art work and payment has been received, please allow an additional two weeks for completion of orders.
All Heatpress items are not returnable.
Have Customization Questions?
Basic Options & Pricing
Price Per Shirt for Cotton and Polyester

Size

2" x 4"

3" x 6"

5" x 7"

10" x 6"

Price

$2.00

$4.00

$6.00

$12.00
Price Per Shirt for Nylon Blends

Size

2" x 4"

3" x 6"

5" x 7"

10" x 6"

Price

$3.00

$6.00

$13.00

$15.00
01
Choose a Placement on a Shirt or Jacket
Choose Front, Back or Both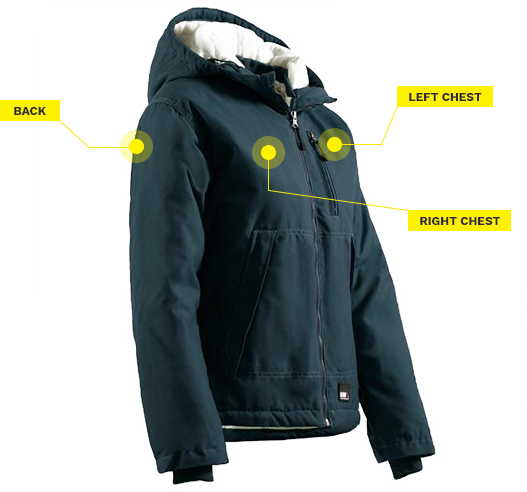 02
Choose a Font & Color Option
We will size the font for your custom art work to fit screenprinting area.
If you want to screenprint with a text message choose from fonts below.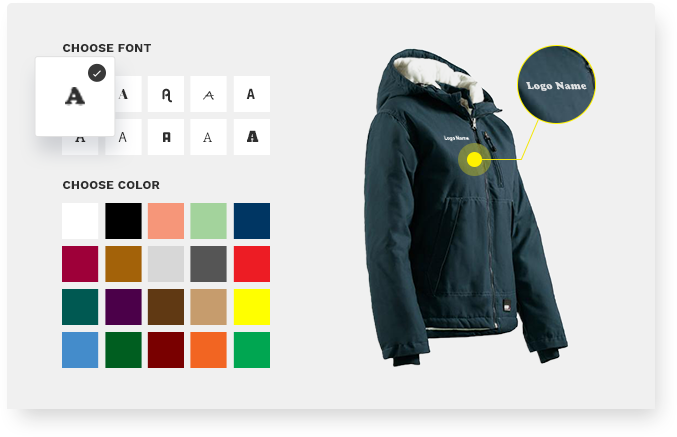 For your text messages choose from 10 colors.
We will do our best to match the colors to submitted custom art work.
Submitted Pantone color matching will not be 100%.
For specific color request, there maybe additional charge